Background
This is a custom visual built for PowerBI to support rout visualization. Route map basically visualizes trajectories of objects, such as taxies, vessels, airplanes, and hurricanes.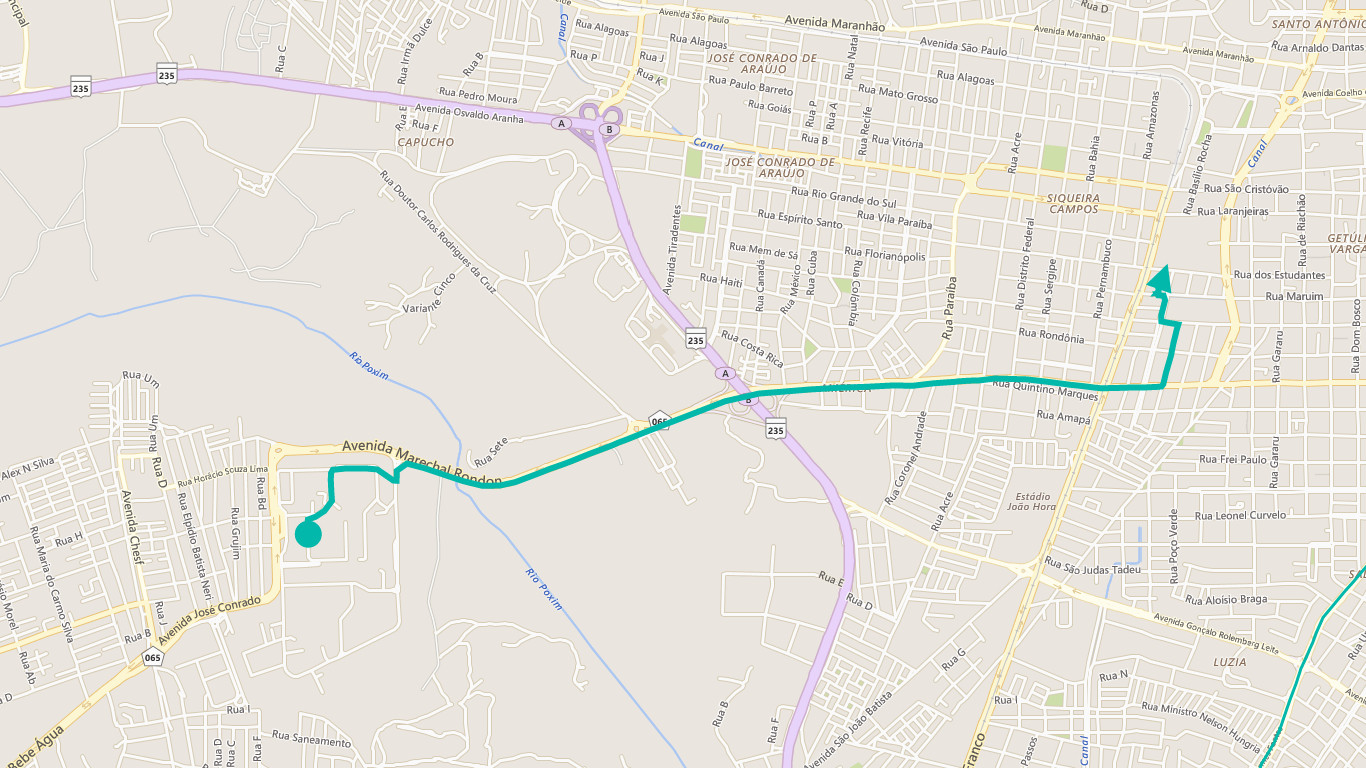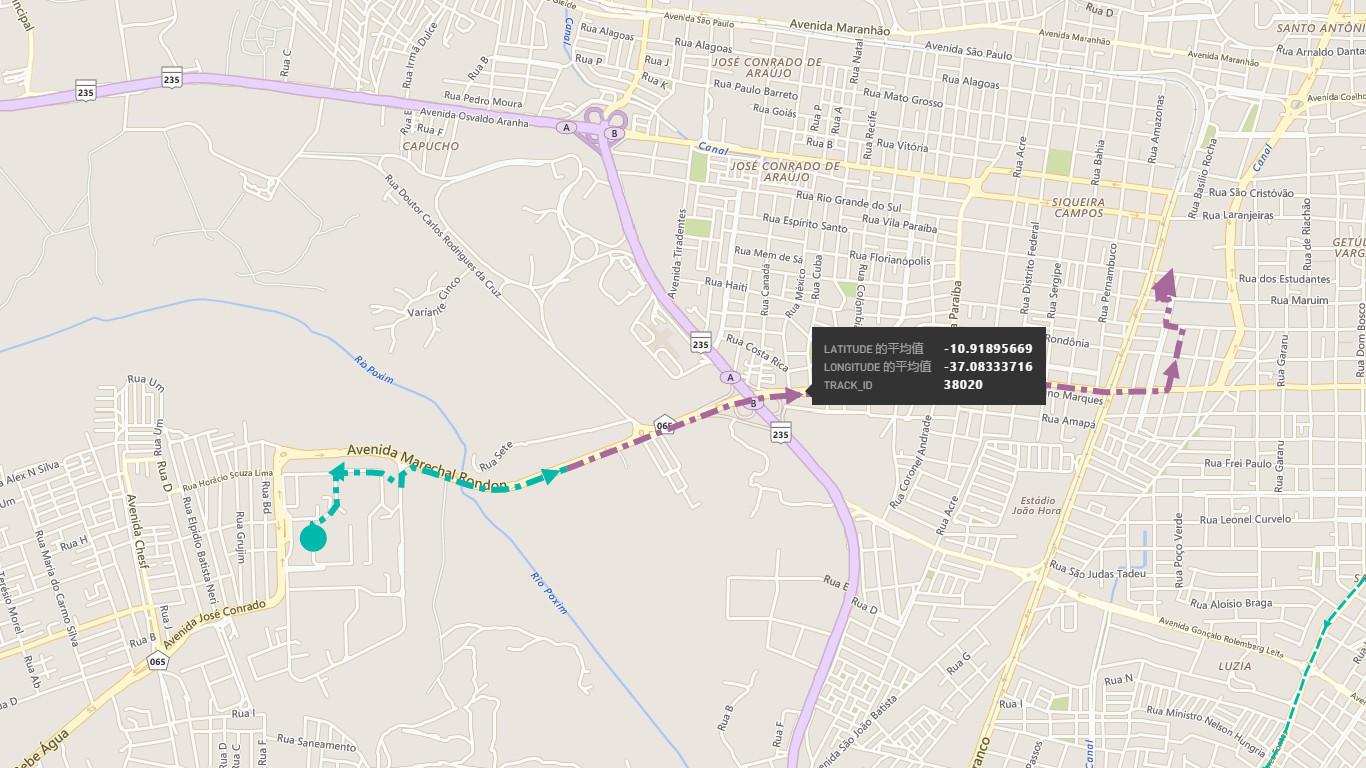 Where to Get It
You can get it from the Office Store or in the dist folder of this repo.
Update 1.0.1:

Add Advanced - Language: Can change the language used by the background map.

Update 1.1.2:

Handle routes that cross the antimeridian.

Update 1.2.1:

Add Map control format: Map-related controls are moved here (from Advance). Some more controls are added, such as map type.
Add Map element format: If you find some map element distracting, you can turn them off here to give you a clearer background.
Fix some bugs and improve the cross-filtering performance.

Update 1.2.2:

Revise Glyphs - Middle - Interval: Now arrows are evenly distrbuted on routes.
Revise Glyphs - End: Now you can change the glyphs placed at end points. There are several built-in shapes, such as cars and ships. You can also choose the option Customize to pass in any shape. By now, the customization is quite tricky and requires some programming background. You cannot drag-n-drop or open one from the file system. Instead, you need to provide a valid svg shape as a plain text. For example, this is a upward triangle <path d="m0,-16l-10,20l20,0z"/>, and this is a circle <circle cx="0" cy="0" r="10"/>. Our visual takes this kind of text as custom icons. Details about the format can be found here. But you can also use online svg editors, like this one, to draw a shape and extract the corresponding text. When building your own shapes, please note that:

We align the route end with the (0,0) coordinate of the svg shape. So you should anchor your shape at (0,0).
If you want to align the glyph direction with the route, please point your glyph to the right.
If you want to color glyphs based on the route data, please do not include the fill attribute in your input text.
Sorry for the complexity. Will update this when find an easier solution.
How to Use
Required fields:

Timestamp: Values in this field are used to decide the chronological order of the records. These values can be anything sortable, such as numbers and dates.
Latitude and Longitude: Geo-coordinates for the records.

Optional fields:

Segment: Records are grouped into routs based on this field. If not specified, all records are connected together.
Color/Width/Dash Legend: If specified, you can customize the route styles in the Format tab.
Tooltip: Values here will be displayed when hovering over route arrows.

Special settings:

Legend: You can customize labels for colors, widths, and dash types. If the labels are empty, they will not show in the legend.
Arrow - Interval: This controls the sparseness of arrows. Too many arrows may cause visual clutter and slow down the performance.
Dash: There are several dash types available. However, drawing very long dashed lines may slow down your browser.
Advanced - Ignore zeros and Ignore invalids: These are two simple safeguards of the visual. If geo-locations are all zeros, i.e., (0,0), or invalid, i.e., abs(latitude) > 85.05112878 or abs(longitude) > 180, they will be excluded from the visual. These two switches are on by default.

Need more help? Please leave a comment below.